Damati Plastics Shines at Gulfood Manufacturing 2023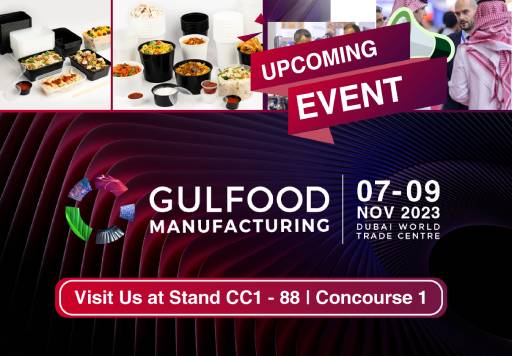 The highly anticipated Gulfood Manufacturing event is just around the corner, and Damati Plastics is gearing up for an unforgettable experience. As a leading manufacturer of plastic food containers, we are excited to showcase our innovative products and connect with industry professionals, partners, and customers.
Gulfood Manufacturing is not just another trade show; it's a hub of innovation, where food and beverage industry leaders converge to explore the latest trends, technologies, and solutions. With our commitment to staying at the forefront of the industry, we're thrilled to participate and share our latest developments.
At this year's Gulfood Manufacturing event, you'll find us at Booth # [Insert Your Booth Number]. We've designed our booth to be an engaging space where you can explore our extensive range of plastic food containers. From the sleek and sustainable designs to the unique features that cater to various industries, there's something for everyone.
Don't miss the opportunity to get hands-on experience with our products. We'll have product samples available, so you can see and feel the quality and durability that sets Damati Plastics apart. Our knowledgeable team will be on-site to answer your questions, provide insights, and guide you through our product offerings.
Gulfood Manufacturing is not just about showcasing products; it's a platform for meaningful connections. We look forward to networking with industry professionals, potential partners, and valued customers. If you're interested in discussing potential collaborations or have specific inquiries, be sure to schedule a meeting with us in advance.
To stay updated on our activities and announcements during the event, be sure to follow us on our social media channels. We'll be sharing live updates, highlights, and behind-the-scenes glimpses of our time at Gulfood Manufacturing.
As we anticipate our participation in Gulfood Manufacturing 2023, we're also excited about what the future holds. We believe in continuous innovation and are committed to delivering sustainable solutions that meet the evolving needs of the food and beverage industry. Join us at Gulfood Manufacturing 2023, and let's shape the future of food packaging together. See you at Stand CC1 – 88 | Concourse 1!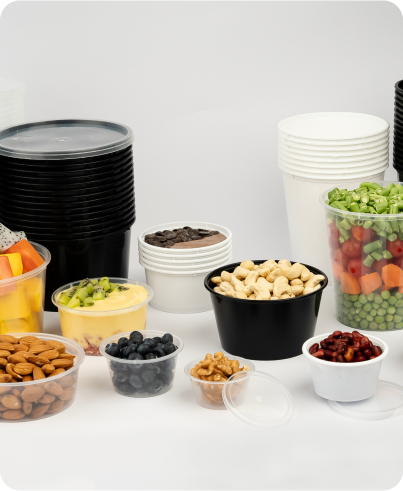 Download Our Product Brochure Today!
Unlock packaging possibilities! Download our product brochure on plastic containers for a wide range of durable, versatile, and customizable solutions. Discover superior quality, functionality, and innovative designs tailored to meet your specific packaging needs.
Wide range of reusable products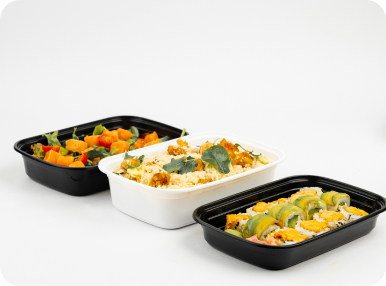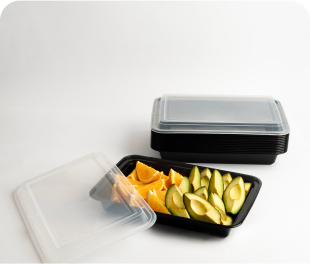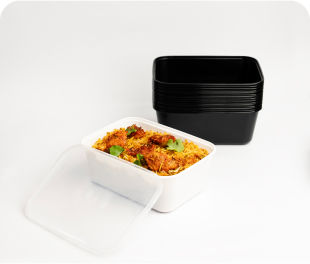 PP Plastic Container
Durable, heat-resistant, and chemically inert, ideal for safe food storage and transportation.
Deli Food Container
Preserve perishables like sandwiches, salads, ensuring fresh and convenient on-the-go consumption.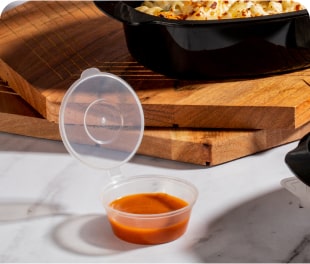 Hinge Containers
Convenient lids for secure storage of dips, sauces, condiments, and individual servings.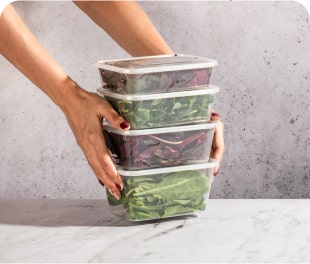 HD Plastic Containers
Serve salads, sandwiches, wraps, pasta, and prepared meals for convenient take-out, delivery.